Free, Safe And Confidential Cyber Security Vulnerability Assessment Reveals If Your Company Is At High Risk For Ransomware, Hackers And Other Devastating Cyber Attacks
When this 100% confidential Cyber Security Vulnerability Assessment is complete, you will know:
Your company's Cybersecurity Risk Index Score and your level of security (Critical, Poor, Good or Excellent) – Like a FICO credit score, you'll know at a glance just how vulnerable you are to a cyber attack.
IF your IT systems and data are truly secured from hackers, cybercriminals, viruses, worms and even sabotage by rogue employees – 99% of the computer networks we've reviewed would NOT survive a ransomware attack.
A total number of all exploits and risks found on your network and just how vulnerable you are to a data breach – Are you making it EASY or DIFFICULT for hackers to break in?
Your total compromised credentials found on the Dark Web, the underworld market – If your private information, passwords or credit card numbers are found here, a cyber attack may be imminent.
You'll also receive a Cyber Risk Index Score Report written in plain English where your results will be displayed similar to a FICO credit score. Based on the vulnerabilities we find from our safe and thorough analysis, you'll know if you are protected from cybercriminals or at high risk.
Don't wait to find out the hard way! Please remember that EVERYTHING WE DISCUSS AND DISCOVER WILL BE STRICTLY CONFIDENTIAL.
About Us
Leveraging thirty years of experience The Lerepco IT Group has provided expert IT support, helping hundreds of businesses increase productivity and profitability by making IT a streamlined part of operations. Our mission is to deliver the latest technology consulting, services, maintenance, and support as a highly cost-effective IT solution in order to maximize our clients' productivity and profitability.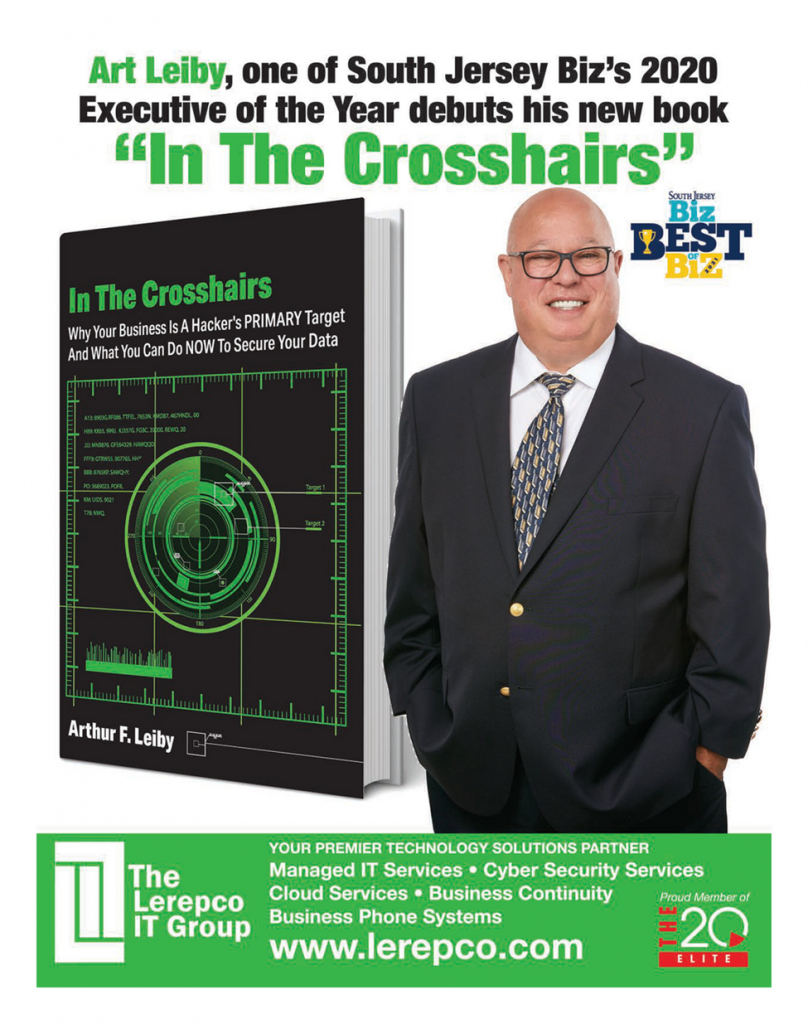 See What Our Clients Are Saying
Not Ready To Call Us Just Yet?
If so, we would at least like to give you a copy of our recently published report, The 7 Most Critical IT Security Protections Every Business Must Have In Place NOW To Protect Themselves From Cybercrime, Data Breaches And Hacker Attacks.
978,000 NEW malware threats are being released every day, and businesses (and their bank accounts) are the #1 target. To make matter worse, a data breach exposing client or patient information can quickly escalate into serious reputational damage, fines, civil lawsuits and costly litigation. If you want to have any hope of avoiding a cyber-attack, you MUST read this report and act on the information we're providing.
Simply fill out the form here and download your copy today!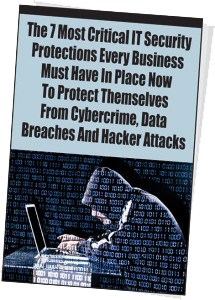 Download Your
Free Copy Now